ELLIS ISLAND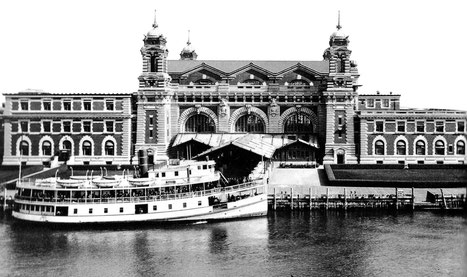 For information on the function and import of the Ellis Island facility, see the links to the left (just above "Recent Updates").

From the 1890s to the 1920s Ellis Island was the largest U.S. immigration inspection depot (at U.S. entry ports).
Note: The Ellis Island Museum has reopened, and added a new global migration exhibit, although repairs are still ongoing following damage from Hurricane Sandy in 2012.